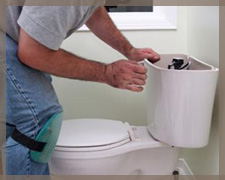 A clogged toilet is very common in society. Sewerline Mckinney TX is pretty sure that this may happened to you at least once in your lifetime. Having issues with your toilet can be quiet embarrassing especially with guests over with the smell that may accumulate or even the fact that you have to tell them that the restroom is out of order. Maybe you have a small business and you only have one restroom for each the men and the women. You should definitely pick up the phone and call one of our local plumbers to assist you with getting your home or business back in working condition.
Sewer drain cleaning is especially important when done properly by the professionals at Sewerline Mckinney TX. Our plumbing services are top of the line and we make sure to provide you with the most affordable and discounted rates that you can find on the market. In addition to this, we take pride on our speedy services. We have great reviews from previous clients on our service and we love to make sure that you are happy with our skilled and fast technicians. We can stop leak dead in its tracks. Leaks can cause damage to your dwelling in a matter of minutes or hours depending on how bad the leak is.
Along with our great plumbing services, water heater service and garbage disposal repair is offered through our company here at Sewewline Mckinney TX. We are always available 24 hours per day and seven days per week. We will get to you in no time at all. All you have to do is pick up the phone and give one of our friendly client support representatives a call today to discuss the issue you are having and we can get our skilled technicians out to your location in no time. Give us a call now and we will be more than happy to assist you.